The vision is that the activities that CA4Health will engage stakeholders in–convening, organizing, promoting, advocating, and building leadership–are a tangible element in helping to achieve greater health equity and a lower prevalence and incidence of chronic conditions across communities in California.
CA4Health was formed in response to the recognition that California has wealth of experience and continued investment in efforts to address chronic disease prevention and health equity. Over the years, local health departments and community partners across California have been building capacity, expanding relationships, and implementing policy, systems, and environmental change approaches to address chronic diseases and health inequities. As a Community of Practice, CA4Health will provide opportunities to build capacity, bring stakeholders together, and explore ways to increase collaboration and maximizing impact of their efforts. The infrastructure for CA4Health builds off of previous networking and movement building initiatives (i.e., Community Transformation Grant, CA Convergence, and Partnership for a Healthy California) to provide the backbone support for stakeholders to connect, leverage, advocate, and learn together.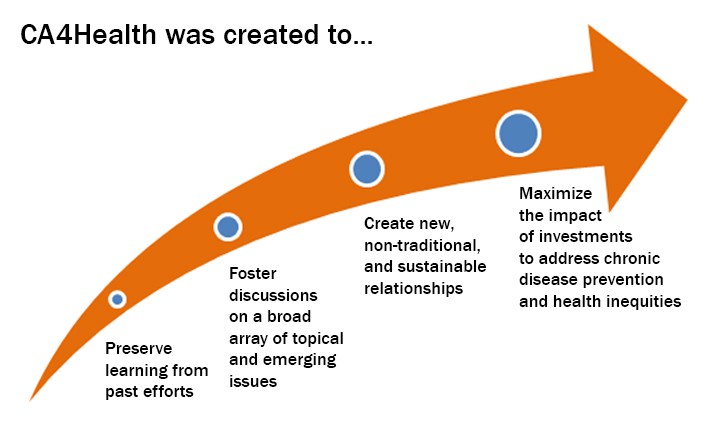 This visual shows CA4Health's 5 core activities and some of the goals for each. It describes how CA4Health will move forward to not only reduce the prevalence and incidence of chronic disease in California, but also increase health equity.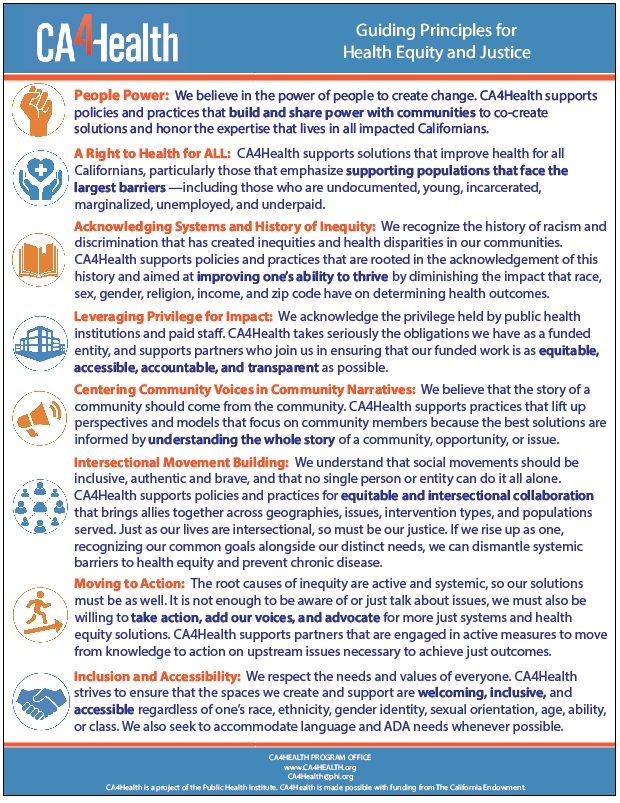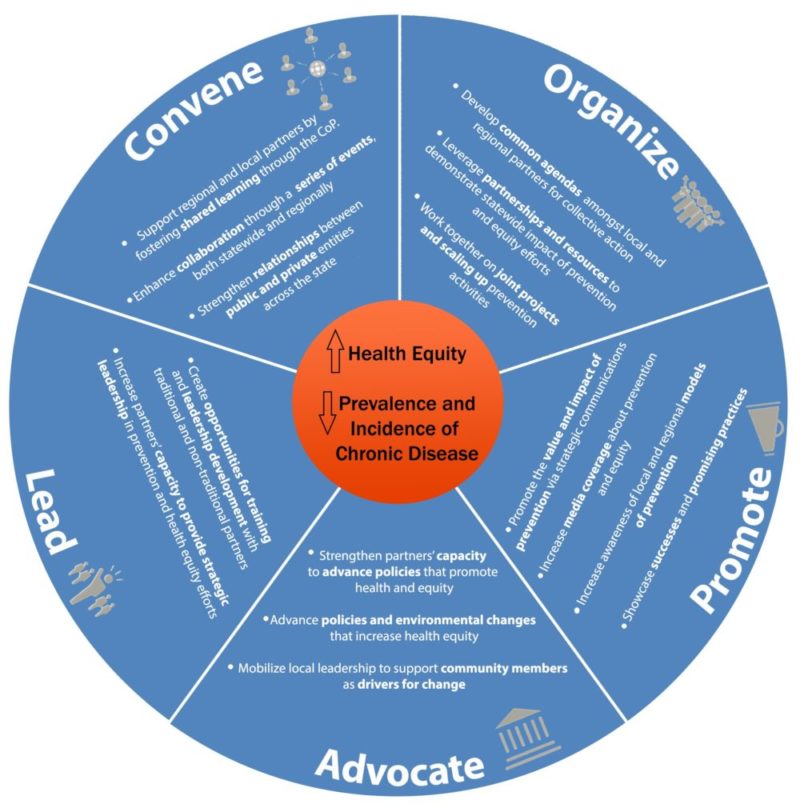 CA4Health is supported by a diverse team from the Public Health Institute (PHI) who are committed to keeping the community of practice moving forward in an engaging, innovative, and inclusive manner.
CA4Health is open to anyone in California who is interested in creating a "Team of Us" by building and sustaining a community with a commitment to shared responsibility, action, and leadership.
We Welcome You to Join Us!